DAC d1-monobloc
NEW / DSD READY
It is now possible to associate two modified d1-dual DACs and a modified reclocker to make an even better DAC.
"This is the best digital source I have heard so far. Of course there are plenty of other fish in the sea, but until now I have not heard anything comparable.
A dream!" J黵gen Saile, HIFIstatement
"The Totaldac d1-monobloc with server is no doubt, the finest DAC I have yet had the good fortune to experience.
The Totaldac d1-monobloc DAC is exceptionally musical in its presentation with the ability to reveal minute details in a totally relaxed manner." Steven Plaskin, AUDIOSTREAM
"When in a recording you reckon to know perfectly well you discover details unheard before it must be because of the source. " Domenico Pizzamiglio, AUDIO-ACTIVITY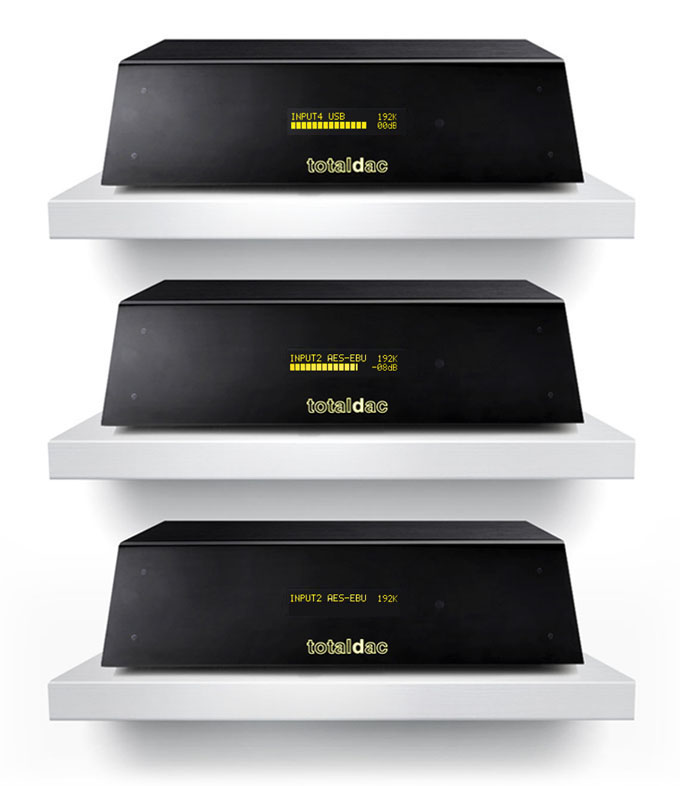 One of the d1-dual is used for the left channel, the other is used for the right channel. The doubled DAC modules are associated in parallel. Both monoblocs are synchronised by a common clock. The reclocker driving the pair of DAC monoblocs is a special version equipped with two AES-EBU outputs.
The performance in noise, channel intermodulation, output impedance and jitter are improved again compared to one d1-dual DAC and the listening difference is really there.

1KHz -110dBFs sinewave 20Hz-22KHz spectrum at the xlr output: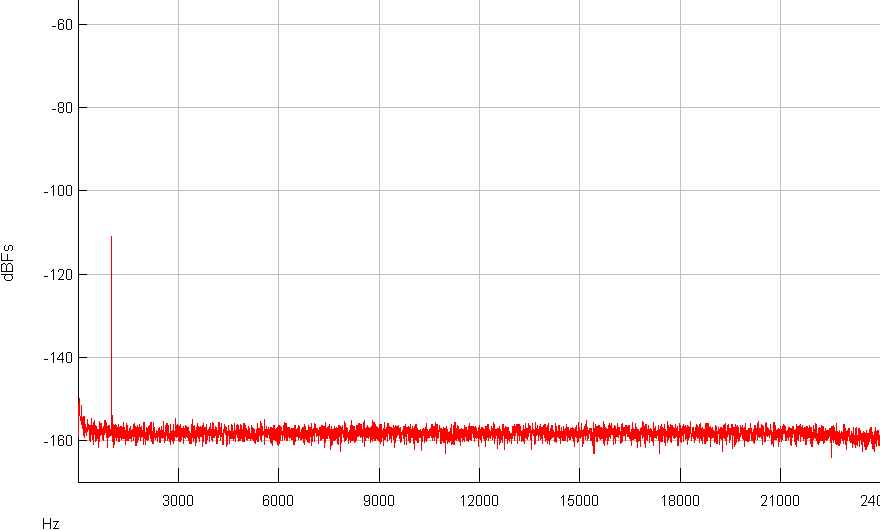 The measurement is done with USB as source, from a standard computer plugged on mains.
The noise floor is 3dB even lower than when using one d1-dual DAC.
Diaphony measurement when the other channel plays a 15KHz 0dBFs signal: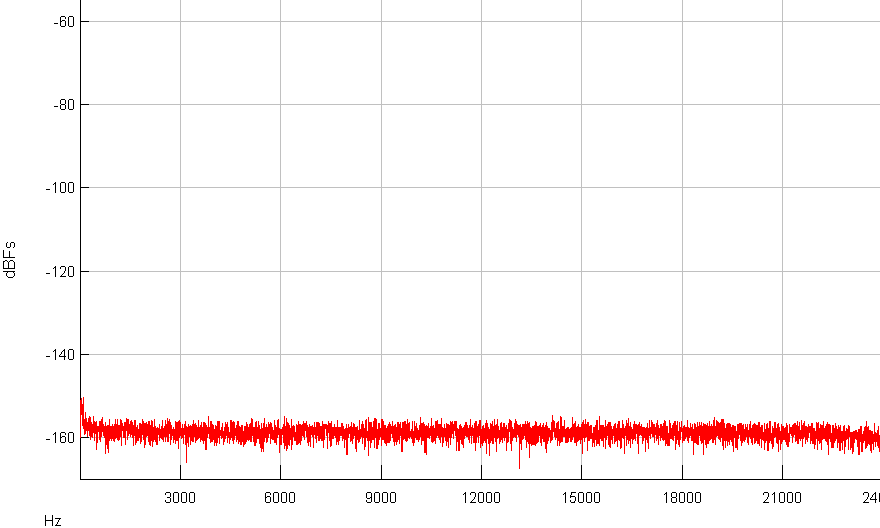 This show that the diaphony is un-measurable, even in this 15KHz/0dBFs worst case.
It shows only that the diaphony is better then -160dB at 15KHz and probably much more at 1KHz.
This separation guarantees that there is no digital intermodulation between both channels.